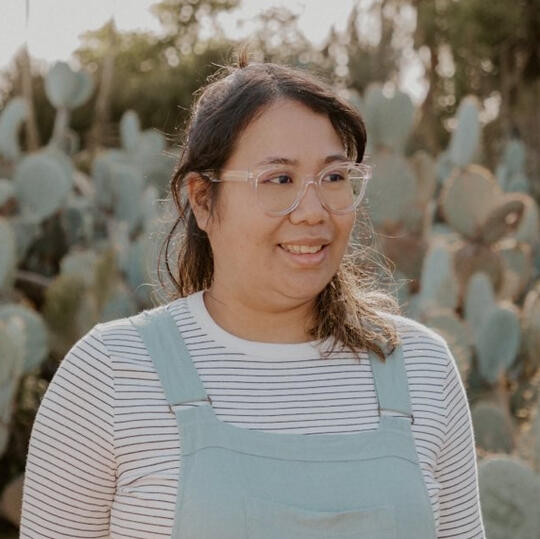 Cindy Mam
---
Media Manager, Brand Strategist + Content Creator
About
I am a content creator that specializes in building a brand's voice. My focus is on storytelling through photos, videos, and writing on various platforms.My professional experience interacting with print, radio, and television spans over eight years in various media industries. I have worked with film festivals, such as the Los Angeles Film Festival and Newport Beach Film Festival, print magazine, municipal entities, non-profits and film companies/entertainment industry.Aside from creating content, I enjoy watching Wes-Anderson films and love to partake in the food scene. You can catch me taking photos for the 'gram.
NEIGHBORHOOD ASSOCIATION - CITY OF EL PASO
A Neighborhood Association is an organized group of residents who work together to represent the interests of their neighborhood. Effective neighborhood associations build stronger communities through advocacy and organizing activities within their neighborhoods.
SENIOR CORPS - CITY OF EL PASO
The Department of Community + Human Development (El Paso, TX) houses the Senior Corps division - part of the the Retired + Senior Volunteer Program and Foster Grandparent Program. Catch a glimpse of volunteers engaging with their community and helping others in need.
ALL-AMERICA CITY - CITY OF EL PASO
The City of El Paso was recognized for the Social Media and web-based program for the National Civic League All-America City award. This montage was highlighted during a reception ceremony to thank the employees hard work and dedication.
GIFT GIVING TREE 2019 - CITY OF EL PASO
Every year the City of El Paso hosts the Gift Giving Tree Ceremony. It gives employees and the community to give back to those in need from senior homes to animal shelters. This clip was featured on CityTV and YouTube page to promote awareness.
THE NIGHTINGALE - DIRECTOR'S FEATURETTE
The featurette was created in a DVD format, featuring the director Philipe Muyl.
THE NIGHTINGALE - N. AMERICA OFFICIAL TRAILER
The official North America Trailer that I helped edit and produced.
REINS Therapeutic Horsemanship Program
Created marketing materials for fundraising events . This included Golf Tournament, Fun Day Horse Show and the Country Hoedown.Materials include:
- Website design + management
- Annual Reports
- Newsletters
- Flyers
REINS of Life Golf Tournament website sign
REINS Share the Love Fundraiser website design
---
City of El Paso - Neighborhood Summit
One specific project is a Neighborhood Summit created by my department at the City of El Paso. I was in charge of the design and marketing for this event. Before designing, I gathered as much relevant information as possible to identify the problem and planned a brainstorming session to generate visuals that tell a story of building a united community. I provided a solution for all parties that were being represented at the Summit. A tagline I developed for the event was "Together We Serve." The branding illustrated a message of unity between civilians and the military; which is serving the local community.The branding includes:
- Invitation design
- Brochure/Agenda
- Tote bags + freebiesFeatured on El Paso Herald Post: Neighborhood Summit 2019
---
MAKE Collectives
Help build brand's social media presence through product photography. I curate and highlight features that would sell online.
Here are some blogs written for the store.
---
MD GLAM
Building a social media presence for this new skincare product line produced by a well recognized double-certified plastic surgeon Dr. Cat Begovic in Beverly Hills, CA
---
6TH & DETROIT
The owner needed help in promoting the shop's grand opening in 2016 with written press release, heavy social media presence + online promotion. Featured on OC Weekly. See [press release].Blog: Story of 6TH & DETROIT
Contact
Email me at hello@cindymam.com